Choose An Agent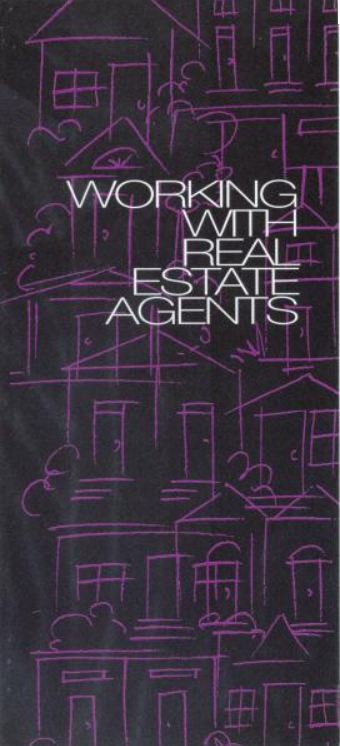 Why Do I Need to Know About the
"Working with Real Estate Agents" Brochure?

The North Carolina Real Estate Commission requires that "all real estate agents must give to and review with all seller and buyers at "first substantial contact" the Commission's Working With Real Estate Agents Brochure." It explains agency relationships between agents and buyers or sellers. (Source: North Carolina Real Estate Manual published by The North Carolina Real Estate Commission)
What is the
"Working with Real Estate Agents" Brochure?

Buying or selling a home is a complex transaction. You will find it advantageous to "employ" the help of a real estate agent to "represent" your interest when you begin your home buying or selling journey in the Foothills of the Western NC Mountains. 4 Seasons Homes and Land Agents offer valuable services to you and we are available to work with you in numerous ways. The scope of the services that we can provide is determined by the type of relationship you select. We often represent the seller (Seller's Agent). In other situations the seller and buyer may each have their own agents (Seller's Agent or Buyer's Agent). On occasion the same real estate agent may work for both the buyer and the seller in the same transaction (Dual Agent). We believe it is in your best interest to know whether an agent is simply working With YOU while acting as an agent of the other party or working For YOU as your agent.
What is the Purpose of the
"Working With Real Estate Agents" Brochure?

The brochure addresses the various types of agency relationships that you as a buyer or seller have at your disposal. It provides the necessary information to help you decide which relationship you desire to have with your 4 Seasons Homes and Land real estate agent. It also provides practical information about our various services for you as a buyers or sellers. We believe it is equally important that you understand how we are compensated for our real estate services which is also explained in the brochure.
Click Here to view the "Working With Real Estate Agents" brochure written by the North Carolina Real Estate Commission. It clearly lays out the roles of an agent in a real estate transaction. You may see this information in one of several forms. It may be the quad-fold brochure (pictured above) or simply several printed pages with the same information. Either of these formats are acceptable. The real estate agent that provides it to you should also ask you to sign the removable "flap" on the back of the brochure or the last page of the printed form as an acknowledgment that he or she has met the obligation of presenting and explaining the brochure. Your signature on this brochure does not obligate you to anything. It simply gives the broker the needed acknowledgment in case their files are audited by the NC Real Estate Commission. Please feel free to ask us any questions until you understand the general concept of "agency."