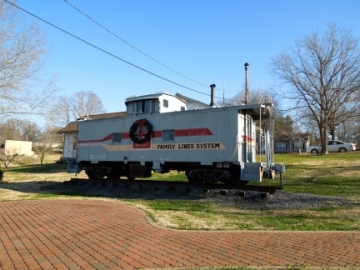 Click Here to Search for
Bostic Homes for Sale
There are several gated communities with beautiful long-range mountain views located in Bostic, NC. In 2012 log cabin sales ranged from $58,000 for a log cabin shell to $320,000 for a log cabin with over 2000 square feet and an incredible view. The search link above will take you directly to the current Bostic NC cabins for sale.
With a population of only 336 people, Bostic is one of the smallest incorporated towns in North Carolina. However, the Bostic post office services a large portion of the surrounding area, particularly the Sunshine and Golden Valley areas. Bostic has long been a stop for the CSX railroad to exchange crews. CSX also has a small yard located just east of town. There is a Seaboard Coast Line Caboose placed next to the railroad tracks in the middle of town. One of the County's three public high schools, East Rutherford High School, is just outside of town and is home one of the State's best 3A/2A baseball teams. Esteemed author, Kay Hooper, attended East Rutherford High School and resides in quaint and quiet town of Bostic today.
Bostic is also home to Washburn General Store, a five-generation family business established in 1831 that is on the National Historical Registry. Washburn's General Store is recognized as the oldest continually run, family owned and operated business in North Carolina. It began as a tavern, inn, and mercantile store that served stagecoaches traveling between Rutherford and Lincoln counties.Today, the store is a testament to American history and well worth a visit.The National Department of Interior inducted the General Store, the family-estate built in 1913, a classic wooden barn built in 1915, and ten other buildings as a historic district in 2002.
Some believe Bostic to be the true birthplace of Abraham Lincoln. A stone marker been has been placed on the north edge of town and there is the Bostic Lincoln Center in recognition of such. The mission of the Bostic Lincoln Center, a non-profit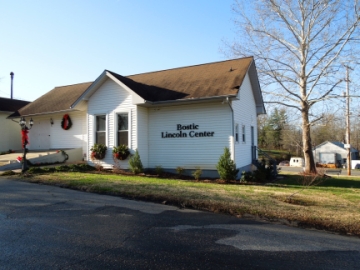 organization, is to collect, document, research, and preserve the generational-lore of the area by providing audio/visual histories, exhibits, and programs telling this story and other stories of the region.
There is substantial evidence which includes numerous historians and biographers that have long documented that Abraham Lincoln was born in North Carolina. Abraham Lincoln's mother, Nancy Hanks, was "bound out" into the care of the Abraham Enloe family, who lived in the Puzzle Creek area of Rutherford County. She was a member of the Concord Baptist Church near Bostic prior to and after the birth of her baby, that she named Abraham. She moved to Kentucky with "Little Abe" where she married Tom Lincoln. Jesse Head, the minister who married the couple, wrote of the young boy's presence at the service.
Copyright David Brown 2011