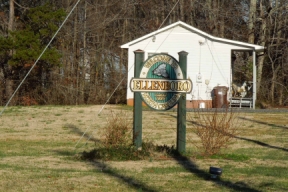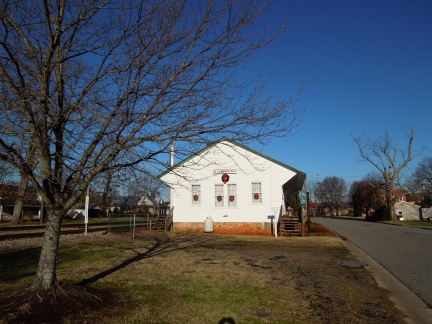 Search All Ellenboro Homes for Sale
Nestled in the beautiful foothills of the Appalachian Mountains in western North Carolina lies the small rural community of Ellenboro. Ellenboro was incorporated in 1889 and has a population of approximately 873 people. In 1880 the Seaboard Railroad built a rail line from Wilmington, North Carolina to Rutherfordton. Around 1884 the town that would come to be known as Ellenboro was formed at the highest point on that line. In 1884, the community of 179 adopted the name of Ellenboro. The town was named for the daughter of Seaboard engineer's, John Robinson, daughter, Ellen, who was dying of a fever. In return, Robinson donated a large brass bell to the town that hung in the town school, but disappeared after a new school building was built.
In those early days the most important social event of the year was known as "Big Days", which drew crowds from miles around. Big Days was held every July and the festivities included a steam-powered merry-go-round, sack races, foot races, minstrel shows, side shows, produce sales, and lemonade dipped up from zinc tubs. Then in 1928, a young agriculture teacher at the Ellenboro School, Mr. A.B. Bushong, organized the first Colfax Free Fair held in early fall on the school grounds. The fair provided an opportunity for farmers and townspeople to display the best of their crops, canned and baked goods, and handicrafts. Students also exhibited their work competing for ribbons and beauty and baby contests were held. A major part of the fair (especially for the children) was the rides provided every year by Lee Rides. Over the years the fair, still held every September, has become a time for former students and current and former Ellenboro residents to come together, displaying the close-knit community that defines Ellenboro.
In 1928, the Colfax Gin was built in Ellenboro and Ellenboro became well known for its cotton production. The Colfax Gin fell victim to industry change and is no longer an operating gin, although the facility sells lawn and garden supplies.
Today Ellenboro is home to many small, family owned and run businesses. Randall's Restaurant is a great example of the friendliness that is Ellenboro. In the words of one customer, "This is a great place to go if you like the hometown neighborly feel. People there are friendly. Every time we go, it's the same faces so it gives you a sense of family and comfort. I think anyone will enjoy their experience when dining there."
Ellenboro, with its proximity to Boiling Springs, Shelby, and Forest City is a wonderful option given the affordable prices. Of course, Ellenboro is small friendly town, but the actual mailing address encompasses a large area offering a little bit of everything, all with a great country feel.
Copyright David Brown 2011